We here at Sven Co-op work hard on new engine and gameplay features to bring you the best possible co-operative experience. However, we have been having a hard time delivering new official maps with our releases. We only want to give you the AAA+ material you good people all deserve but it takes a lot of time to create such maps. Many of our mappers only work on the MOD in their limited free time and need their day jobs to be financially secure. But now, we came up with a solution for both of these problems:

of course you want to play Sven Co-op 24/7 but you also have to eat at some point, visit relatives or walk your dog. Plus, you can only play one map at a time, so for 99% of the time, all the maps in your library are unused! So, why pay a lot of money for a map you're only playing every now and then? Why own a thing you hardly use, when you can also RENT it for the time you are using it?
The solution: Rent-A-Map
! For only a small fee you can now rent a map of your choice for your server! Our handy Steam GUI will allow you to select your favourite map, set a rent time and your credit card, PayPal or Steam wallet info and you'll be playing it right away!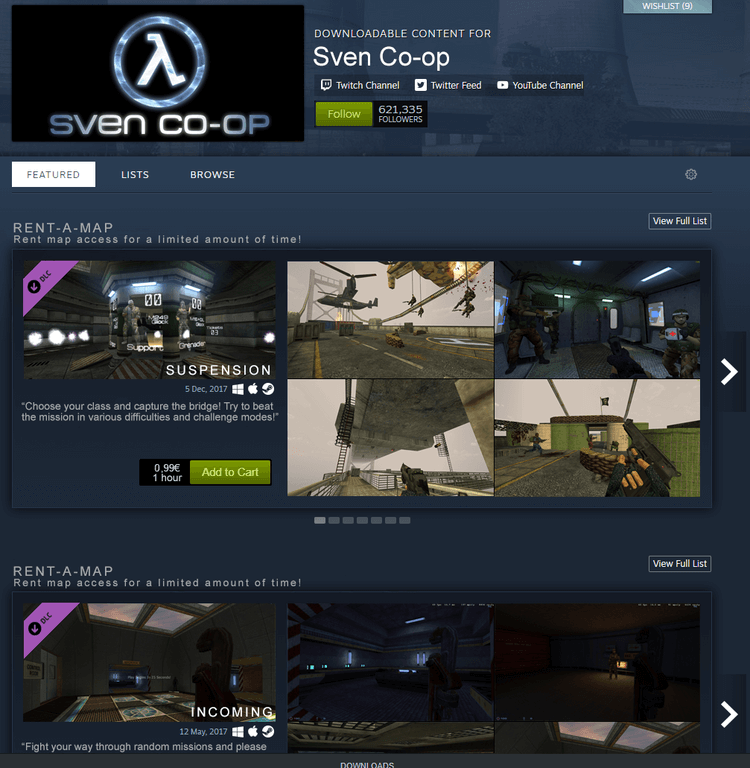 And of course you want your friends to join in! That's why we're also offering Rent-A-Map
TimeShare
. Set the number of friends you want to share this map with and you can invite them straight into your game. You can get great discounts by using TimeShare
: up to 25% for a 16-player Time-Share
!
New useful features have been added to the game, such as the Rent-Timer
widget! When your subscription to a map you are playing is nearing its end, a pop-up will automaticly appear on your screen. A simple click will extend your subscription by an additional hour, giving you enough time to finish the map.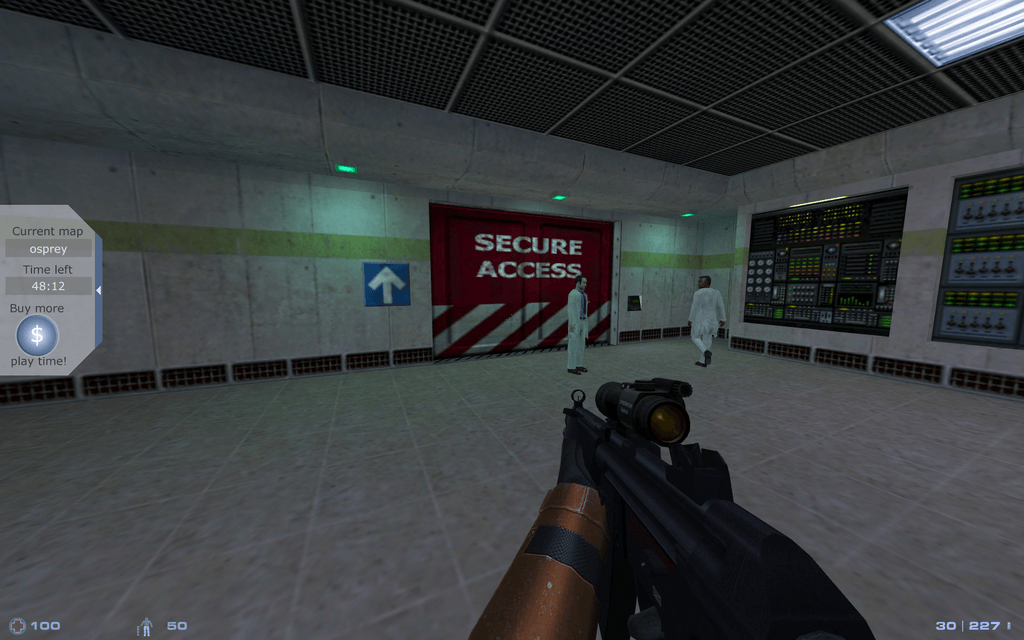 We're currently converting all official maps to the Rent-A-Map
system, which will be activated in the next update of Sven Co-op! Our awesome new feature will give you all the convenience and us the funds we need to continue creating high quality content!
Източник: https://www.svencoop.com/